Travel Spot was set up over 15 years ago to provide information and products to ensure that your vehicle is both Safe & Legal when Driving in Europe.





We work hand in hand with Dover Harbour Board and all the major Cross-Channel Ferry operators to ensure your safety and we also supply products to motoring organisations such as the AA, RAC, ADAC in Germany and ANWB in Holland.

The company's range of high-quality products provides the best protection for you and your family.

Travel Spot's motto - Be Safe, Be Legal – is at the heart of the company's ethos and reflects the service, information and quality products that it supplies to all of its customers.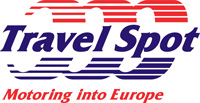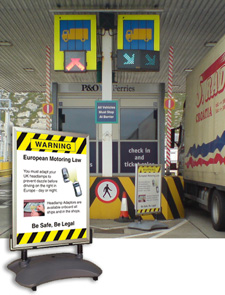 Travel Spot provide safety information to drivers at Dover Port through the use of pavement boards at check-in kiosks and with messages on the large information displays.